YC Female Founders Conference: Key Takeaways and Why Every Female Founder Should Attend
By Nikita Gupta
A few weeks ago, Symba had the amazing opportunity to attend Y Combinator's Female Founders Conference in Manhattan, New York. The conference was motivating, inspiring, and left us in awe at the power of female founders. Here are our key takeaways from the conference and why all female founders should attend.
Based in San Francisco, Y Combinator is one of the top U.S seed accelerators. Since its founding in 2005, it has spawned a multitude of highly successful companies such as Airbnb and Dropbox. In addition, YC has been helping women who want to start and run their own startups. This conference was the perfect place to learn and interact with successful women, such as the Founder of Y Combinator Jessica Livingston, YC Partners, and many other incredibly diverse women starting their own businesses.
Here are some key takeaways from our experience at the YC Female Founders Conference.
Jessica Livingston was one of the speakers at the event and shared 9 points of wisdom from her experience founding and growing Y Combinator:
1. There's no one mold for a successful founder.
2. Do what you're genuinely interested in.
3. Ignore mainstream opinions.
4. Find a cofounder with complementary skills, and the same moral compass.
5. Make something people want.
6. Don't let rejection distract you.
7. Start small so you can be nimble.
8. It's ok to not have gone to an elite college.
9. Be intrepid!
There is no clear definition on how to be a successful founder. This conference taught us that everyone goes through unique failures and obstacles, but in the end it's how you face those challenges and learn from them.
In the past few months since our launch in April, we have been challenged in many ways. We were invited for the final interview with Y Combinator out in San Francisco for their Summer 2018 cohort, but unfortunately did not make it into their cohort. However, it was still an amazing experience and we learned a tremendous amount, met some accomplished and inspiring partners, received valuable feedback, and are now more excited than ever to apply again for their winter batch.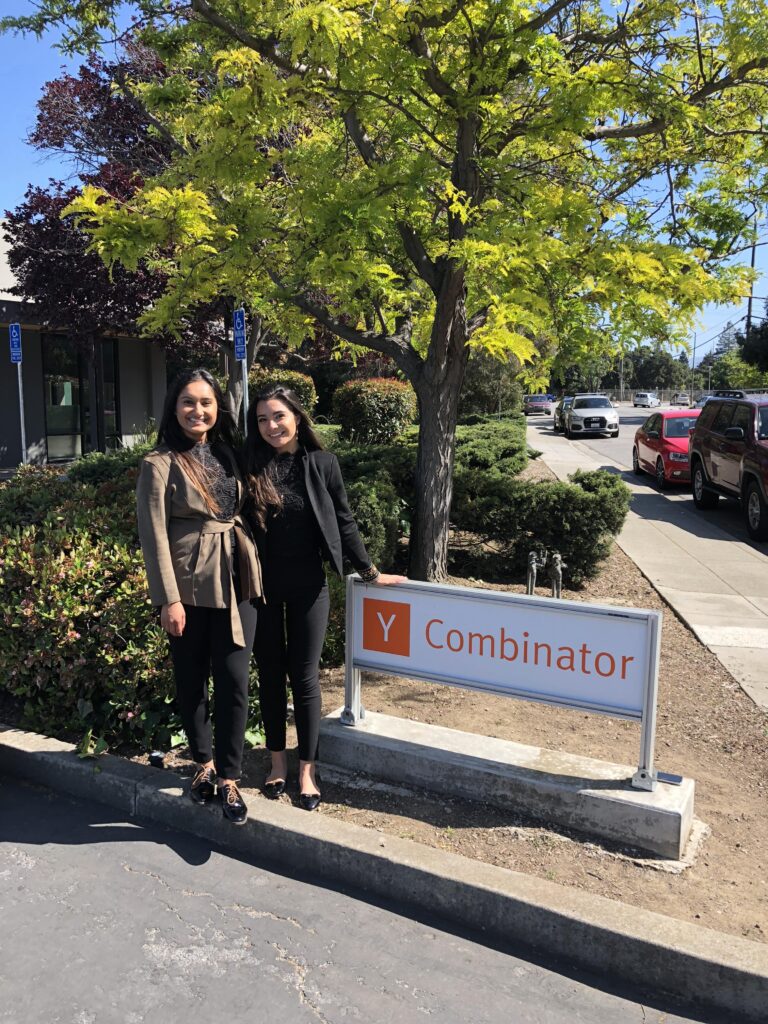 We've learned to keep moving forward, be open to change, and adapt. We're an intrepid team - fearless and bold, and ready to keep going no matter what. Team Symba is diverse and we encompass a range of complementary skills, so we've tapped into our strengths to find a problem and solve it. We all have the same mission - to create valuable experiences, one internship at a time.
Jessica concluded by saying that contrary to traditional perceptions that we're all "a jigsaw puzzle piece of a certain shape to fit an existing hole in the world", we female founders can "grow a new puzzle" around us, and we indeed will.
The audience also got to hear from other incredible female founders including:
- Mariya Nurislamova, Founder, Scentbird
- Shan-Lyn Ma, CEO & Founder, Zola
- Kathryn Minshew and Alex Cavoulacos, Co-Founders, The Muse
- Reham Fagiri, Founder, AptDeco
- Tiffani Ashley Bell, Founder, The Human Utility
- Alana Branston, Founder, Bulletin
- Reshma Shetty, Founder, Ginkgo Bioworks
Each woman shared their story of their failures and experiences with founding their own successful companies. The Muse founders shared how important it is to be a 'passionate advocate' of shared values with every person that you work with, whether it is a member of your team or an investor. There is real power in owning what you believe is right and going forth to forge your own path.
We heard founders talk about the importance of defining company culture and not being afraid of pinpointing cultural misfits when interviewing individuals to join the team. Reshma Shetty, a founder of Ginkgo Bioworks, YC's "Unicorn" and a $1B+ valuated company, talked about how you should start off with making company decisions that satisfy smaller customer needs, and to keep a laser focus on your goals, metrics, and milestones as you learn to scale towards larger problems.
We also learned that we should dream, no matter how audacious, and then act on making those dreams turn to reality. We took away some key insights on achieving commercial success and learned to scale with company competitive advantages. This conference was truly a great learning opportunity, especially being taught by fellow female founders. If you want to see the entire livestream of the conference, be sure to check it out here.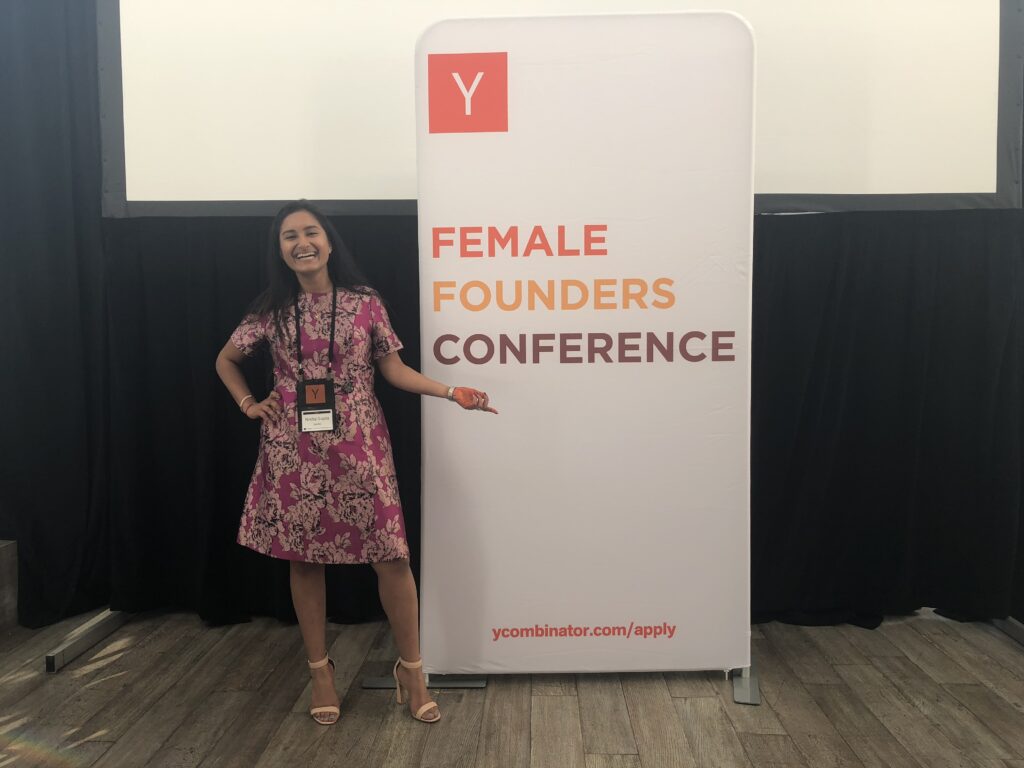 Last but not least, we wanted to give a shoutout to all of the inspiring female founders out there. Thanks to you, we're a movement, and we're going to change the world #GirlBoss style.
Here's a special shoutout to some of the women we personally met during the conference. Thanks for making this weekend a memorable one:
1. Westbrook Wingo, Founder of Zone Swimwear
2. Marta Spegman-Lopez Venture, Co-Founder Abacus Verte
3. Natalie Fratto, VP Early Stage Practice, SVB
4. Michaela Clarke, Founder of MessLess
5. Zoe Chaves, PM at Splitwise
6. Darya Moldavskaya, Co-founder ReverCare
7. Genia Trofimova, Founder & CEO of Sharedtrip
8. Denisha Kuhlor, Silicon Valley Bank
9. Ki-era Groover, Founder of slCareer Studio