Symba had an action packed week participating in PITCH, exhibiting at our booth, and engaging with startups from around the globe at Collision Conference! Read about our experience and the key lessons we learned from attending our first tech conference representing Symba.
Last week, we headed over to New Orleans to attend Collision Conference, one of the fastest growing tech conferences in North America with over 25,000 attendees. We were surrounded by the latest technology, trailblazing startups and world-class speakers. Needless to say, we were very excited!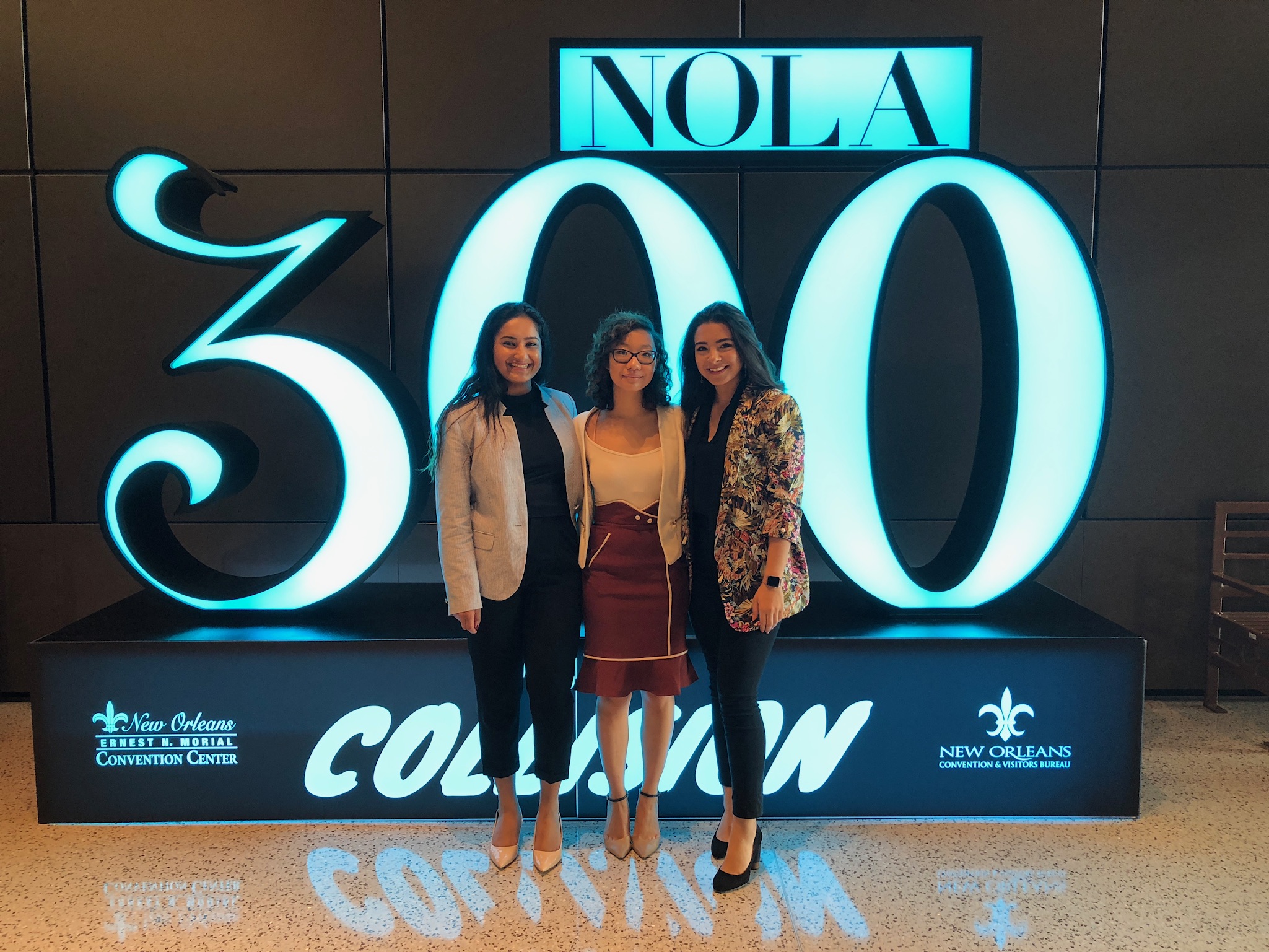 Less than 10% of applications were selected to participate as an ALPHA startup, and Symba was one of them! We were able to make our mark by participating in the PITCH competition, exhibiting at the conference and building friendships with entrepreneurs from around the world!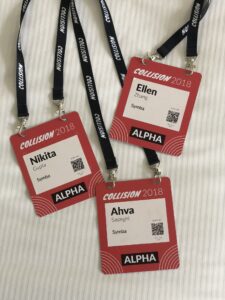 On our first day, we had the exhilarating opportunity to pitch on stage in front of judges, investors and Collision attendees. Symba was hand-picked as one of 70 startups out of both their ALPHA and BETA programs to compete in PITCH, Collision's startup competition. PITCH brings together the world's leading early-stage startups for a live on-stage battle. Check out our Collision PITCH video application here!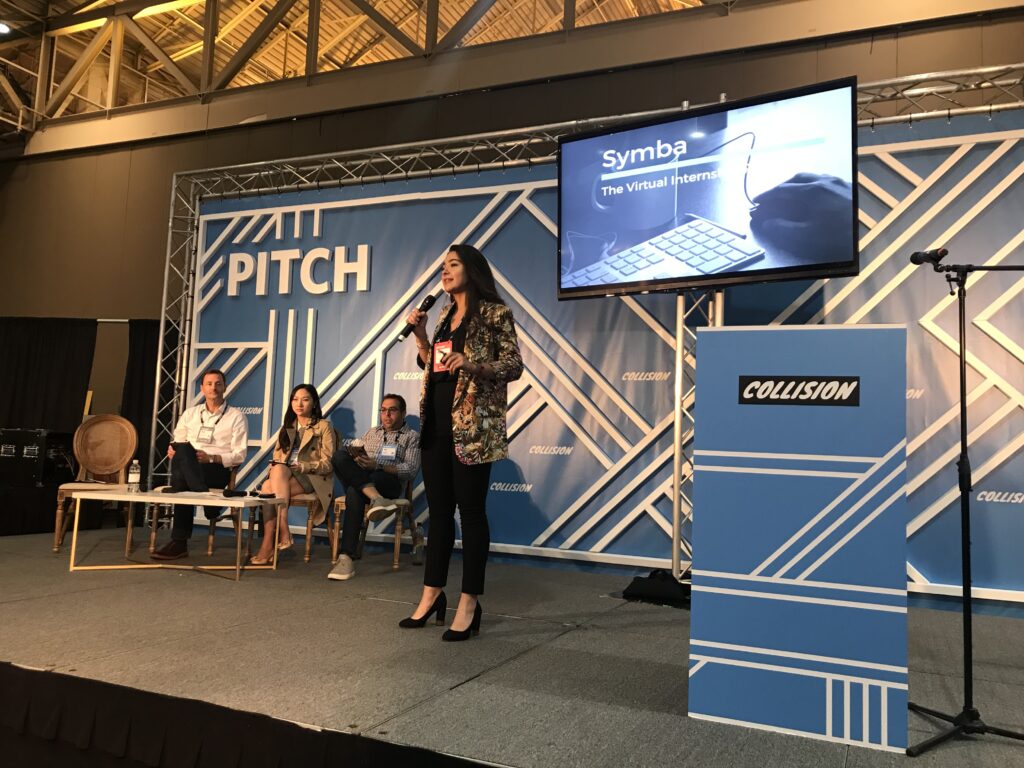 After pitching on stage, Collision featured Symba in their Startup Stories, a series featuring the conference's most interesting startups. We are excited to share this recording on our journey, pitch and vision soon!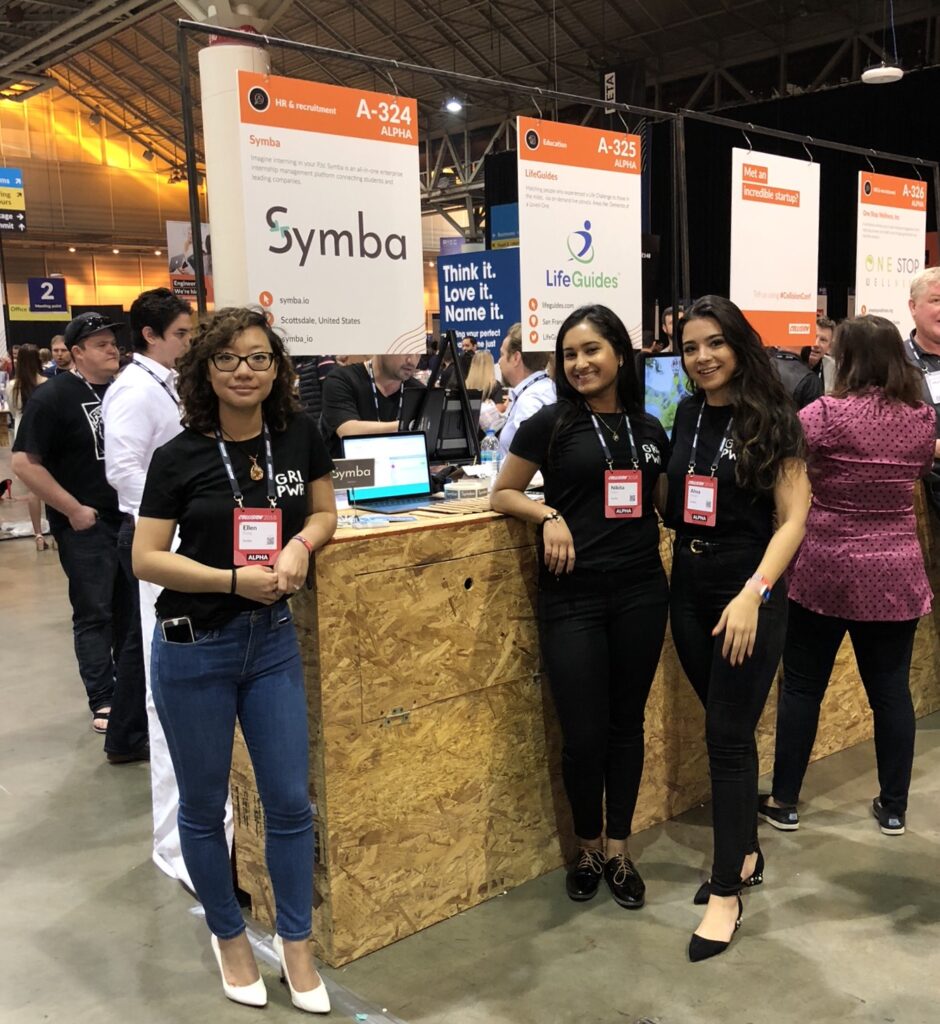 We also had many great opportunities to network with conference participants, other startups, and potential users and investors. Collision hosted Night Summits every evening of the conference and we were able to connect with attendees while enjoying The Big Easy. On the final day of Collision, Symba had a booth right in the center of the conference floor. As a team, we had a blast exhibiting and sharing our vision to the many different people who stopped by our booth to learn more about Symba. This was one of our favorite parts of the entire experience and we loved telling people about our exciting work, mission and team. We learned so much from our experience at Collision. Here are some of our key takeaways:
1. Avoid FOMO by doing your homework!
There is a lot going on at Collision! If you get major FOMO (Fear Of Missing Out), make sure to do your homework and know which talks and events you do not want to miss. Our team decided to divide and conquer so we could soak up all the awesome talks from tech leaders ranging from enterprise software, AI takeover and the future of work. If you come prepared, you will definitely make the most of your Collision experience.
2. Pace yourself for all the awesomeness!
Collision is a long and action-packed conference so you should pace yourself and make sure you save your energy to mingle and socialize with the awesome entrepreneurs at the Night Summits each evening.
3. Stay connected
Don't forget to bring your business cards everywhere you go to stay connected with the cool people that you meet. Don't have business cards? Prepare to share your LinkedIn or Twitter! Our team loved meeting so many brilliant entrepreneurs from around the world and hearing about their business ideas. We can't wait to follow their journeys and stay in touch with the Collision community. We were also able to make lasting connections with fellow entrepreneurs and new potential users for Symba.
Our team is proud to be a member of the startup ecosystem and to contribute to its diversity. We were inspired by the brilliant new ideas launched by startups. Our team is fueled and motivated to continue our hard work after this enriching experience. We look forward to participating in future Collisions and other conferences!