Symba is excited to introduce intern Jacob Borst in part two of our #LifeOfAnIntern series, where we feature bright interns from around the world. Jacob just completed an internship at the American Foreign Service Association as the Editorial Intern for The Foreign Service Journal. Read on to learn about his experience.
Tell us about yourself.
I'm currently a senior at Eastern Michigan University and am majoring in both International Affairs and French. I'm graduating in April 2019. Right now, I live with my family in Plymouth, MI and commute to school. Even though I have four siblings, my cat Boots is my favorite family member. I love the French language and culture, and studied in Brest, France in 2016. I would love to learn other languages, such as Italian, Portuguese and German, and I hope to promote educational and cultural exchanges.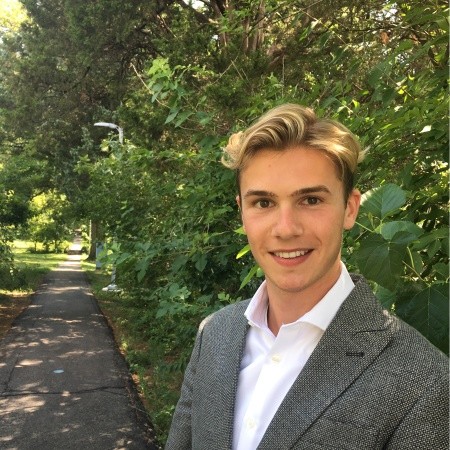 Last summer, I interned with the Association for Diplomatic Studies and Training where I learned about the State Department. I was also a VSFS intern for the U.S. Embassy, Ottawa where I researched Canadian leaders and wrote and edited brief biographies.
Where did you intern this summer and what did you do?
This summer, I interned at AFSA's Foreign Service Journal. As The Foreign Service Journal's editorial and publications intern, I edited magazine proofs, aided with distribution, and performed other related tasks as needed. I was lucky enough to author two of the main articles in the December 2018 edition's Education Supplement.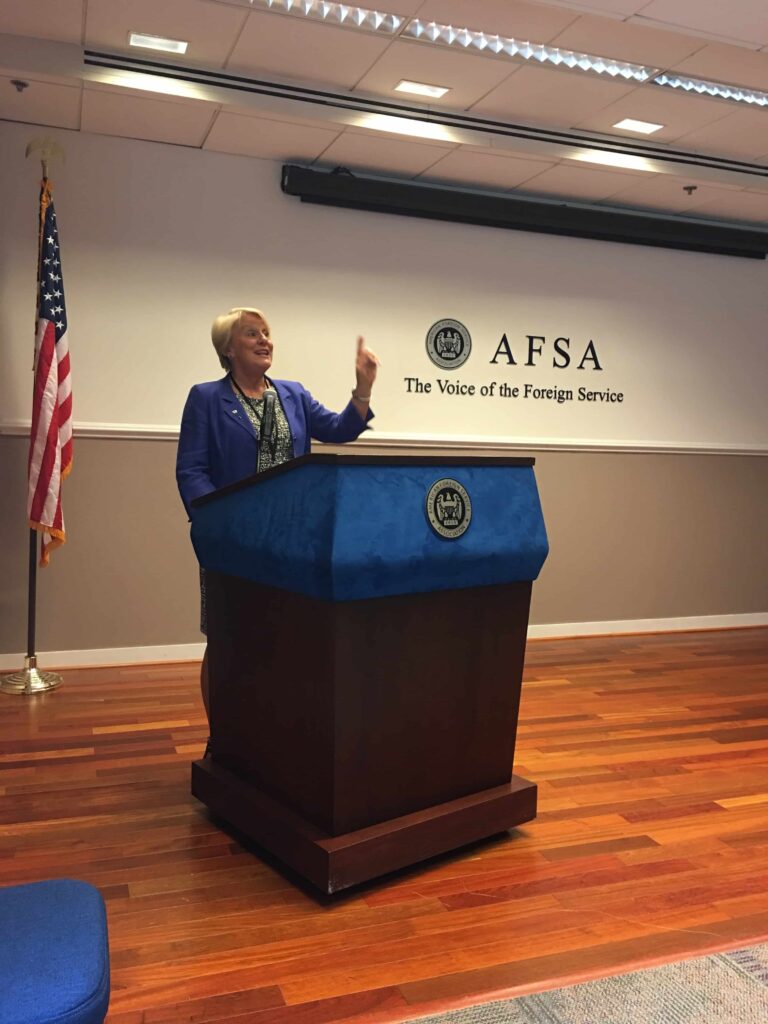 Why did you decide to intern?
I wanted to intern to gain workplace skills and experiences beyond just a bachelor's degree to strengthen my applications for grad schools, Fulbright and ultimately jobs.
What is the top thing you've learned at your internship?
The top thing that I have learned so far is that there are so many options when it comes to job hunting. Being in D.C. was half the reason I know of so many organizations and opportunities.
Describe a project you've enjoyed working on.
I loved working on internship-related articles for The Foreign Service Journal. My boss and colleagues were so supportive and the entire process was incredibly gratifying. I can't wait to see them published in December!
What efforts have you made to make the most out of your internship?
I've been an intern three times now, and during each internship, I took on some sort of leadership role. I found a niche, and I stuck with it, along with contributing to other initiatives. I want these organizations to remember me as a hard worker and make my mark that way.
What is your top takeaway from your experience at The Foreign Service Journal?
My top takeaway from my internship is that internships are only as good as the relationships I build while interning. We all crave that human connection; future employers are looking for a friendly employee who enjoys working with others and makes work pleasant.
What advice would you give to future interns?
Future intern applicants should definitely remember that an internship is a job and even more important than just a job because you don't want to waste all your time and/or money on an experience that won't even serve to benefit you. In other words, take your internship seriously! It could be your ticket to a full-time job.
Liked Jacob's post? Read Part One about Radhika Gupta's cybersecurity internship in Prague here.
Want to submit your own story? Email us at support@symba.io and we'll send you our form to fill out!