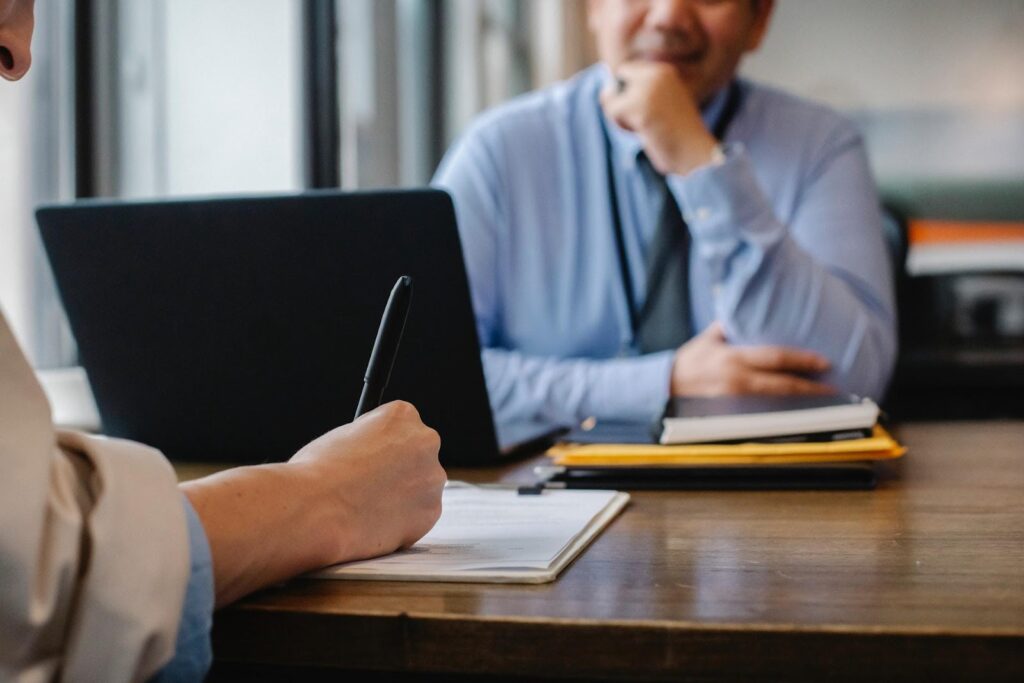 With attracting diverse talent becoming a top goal for many modern businesses, it's wise to consider how changes to job descriptions could boost your efforts.
Luckily, there's no need to reinvent the wheel here – there are some clear best practices that will help you attract diverse talent.
Let's take a closer look.
Remove gendered language
The fastest way to eliminate half your audience is to use gendered language. If you write 'he' or 'she' in your job description, rather than 'they', you'll inevitably put off people from the opposite gender.
If you're making this error, it shouldn't take long to clean up your listings. But, are you making a more subtle mistake and using a gendered tone of voice?
Watch your tone of voice
Another way companies impede inclusivity is to have a tone of voice that leans too much in one direction.
For example, if you use language that is relatively aggressive, you might put off those who don't typically identify with that tone. If you say, 'We are like a sports team looking for the next challenge', this creates a potentially polarized context that will put off some applicants.
Similarly, using intense and urgent language such as referring to your company as 'a fast paced environment' will infer a lack of control. For many applicants, this will seem like there will be no time to train or get used to the role.
You should also avoid phrases that may be interpreted as patronizing. Job description clichés such as 'All we ask of you is...' can be harmful as it downplays the ability of your potential employee.
Instead, keep your tone of voice more neutral. That's not to say you can't show some humor, charm, and a bit of your company's brand – just keep it in a space that is welcoming to everyone.
Replace culture-specific content
If your job description includes things that people from some cultural backgrounds might not mesh with, you'll want to get rid of this as well.
For example, consider how saying, 'We love to have a few drinks to celebrate wins!' would not look appealing to applicants from particular religious backgrounds. Or, indeed, anyone who for whatever reason doesn't drink alcohol.
State your inclusivity principles
Perhaps the most straightforward way to show that you are open to diverse candidates is to just say it.
This doesn't need to be a particularly long part of the job description – just something that lets everyone know you're open to candidates from any background and don't discriminate. You want any potential applicant to feel that they would be welcome at your company and be looked after. Some ways to do this might be:
Explaining your company's commitment to equality and diversity.
Listing benefits an employee can expect, such as health insurance or flexible working.
Stating that you care about supporting the physical, emotional, and financial wellbeing of your employees.
Saying you encourage a strong work-life balance.
Here's a guide on how to write these out, and for extra points, you can mention steps your business currently takes to celebrate diversity.
Keep it straightforward
To attract neurodiverse candidates, it helps to write job descriptions that communicate the role in plain terms. Indeed, many large companies, such as Dell, have revised their recruitment initiatives to bring in more neurodiverse talent.
In practice, this looks like writing roles that are more literal. So, don't say phrases like, 'we are looking for a marketing guru'. The word guru might slightly confuse or deter someone who is neurodiverse. Be specific and ensure clarity. For a marketing role, use neutral, recognized terms such as manager, assistant, or consultant. This will help applicants to understand whether they are right for the role.
It may seem appealing to add some character and quirkiness to your job ads, but this shouldn't make the details hard to understand.
Bolster your diversity drive
Due to new technologies, and factors such as the great resignation, there is more pressure than ever to get your approach to recruitment right.
Thankfully, attracting diverse candidates with better job listings doesn't have to be strenuous. The practices we've listed are a great starting place. And, don't forget - improving listings is just one of the many tools you can use to improve diversity in your hiring.
If you'd like more help leveling up your talent pool, please reach out for a chat with one of our friendly team members today.
About the Author
JazzHR is powerful, user-friendly, and affordable recruiting software purpose-built to help growing companies exceed their recruiting goals. JazzHR's best-in-class solution replaces manual, time-consuming hiring tasks with intuitive tools and automation, empowering hiring managers to recruit and hire the right talent faster.